Bespoke Steel Fabrications
4-Tec Steel Fabrications of Stoke-on-Trent, Staffordshire specialise in bespoke fabrications constructed in mild steel, stainless steel and aluminium.
Many steel structures have been engineered and fabricated for clients following detailed consultation with architects and contractors to discuss specific objectives.
Storage vessels, modifications to shipping containers, gas risers for high-rise buildings are amongst the many bespoke steel fabrications constructed recently.
Ornamental Ironwork

Public Art Projects & Sculptures

Temporary & Permanent Steel Structures

Single Unit & Small Quantity Batch Production

Storage Vessels & Shipping Containers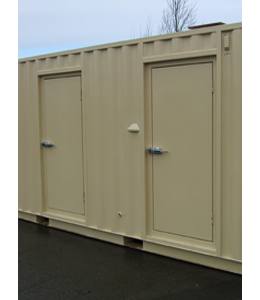 4-Tec Bespoke Steel Fabrications department have worked closely with the major transformation taking place at Birmingham's New Street Station. This gateway to the West Midlands carries some 140,000 passengers each day; 4-Tec Steel Fabrications, along with the main contractors for the redevelopment, engineered and fabricated steel structures to shore up the existing infrastructure during reconstruction thus allowing for passenger traffic to continue to flow.
For bespoke designed, engineered and manufacture steel fabrications, talk directly to the design team at 4-Tec Steel Fabrications.