Balconies
Architectural Balconies create a stunning feature, fabricated in stainless steel or mild steel by 4-Tec Steel Fabrications in Stoke-on-Trent, Staffordshire.
Balconies provide an architectural feature in residential and commercial properties. Both traditional and modern architecture has used balconies to provide a feeling of extra space and panoramic views while creating a safe platform.
4-Tec Fabrications have considerable experience in fabricating quality balconies from mild steel in a powder coated or galvanised finish. Balconies are also fabricated for clients in stainless steel or stainless steel with glass.
Balconies Fabricated in Stainless Steel

Powder Coated and Galvanised Balconies

Balconies for Houses and Apartments

Balconies for Shopping Centres & Office Complexes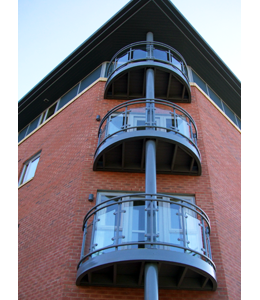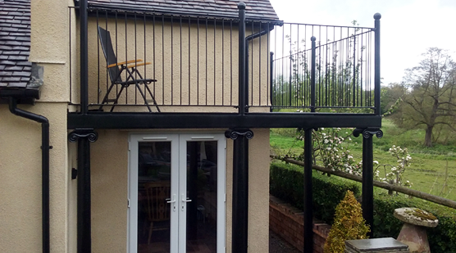 If you require a balcony or any non structural steelwork for a new build project or renovation of a heritage property, call upon the experience of 4-Tec Steel Fabrications.
Working closely with both local and leading architects and with main contractors, 4-Tec Steel Fabrications are experienced in providing excellence in the design, manufacture and installation of balconies in commercial and industrial buildings, educational and leisure facilities, houses and apartments.
4-Tec Steel Fabrications are located in Stoke-on-Trent Staffordshire, providing expert design of steel and stainless steel balconies along with an experienced installation team.